Main content starts here, tab to start navigating
Menu
Slide 1 of 7
Slide 2 of 7
Slide 3 of 7
Slide 4 of 7
Slide 5 of 7
Slide 6 of 7
Slide 7 of 7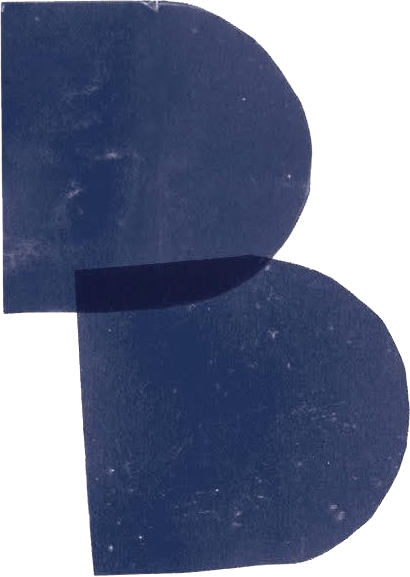 Our dishes are a modern take on everyday Japanese comfort food. Our ingredients are responsibly sourced and prepared with care, with a menu that is seasonal and changing year round.
TO START AND TO SHARE
ASSORTED PICKLES (v) 9

Three types of house made pickles

EDAMAME WITH CHARCOAL SALT (v) 7

Edamame, shio kombu kelp, charcoal salt

SOY KOJI BUTTER CORN 9

Soy koji butter dipped corn, nori furikake

SEAWEED SALAD (v) 10

Wild seaweed, radicchio and daikon in a sesame vinaigrette

SHISOMAKI (v) 9

House made miso with a medley of seeds wrapped in shiso leaves

SMASHED POTATOES (v) 8

Crispy red bliss potatoes, scallion aioli, nori

GOLDEN BEET DENGAKU (V, GF) 10

Roasted beets tossed in yuzu miso sauce, yukari crunch

SMOKED SOY DEVILED EGGS 8

Applewood smoked soy pickled egg, wasabi aioli, vegan mushroom bacon
SMALL DISHES
GRILLED ROMAINE 14

Romaine, pickled red onion, jako, creamy sesame dressing

BLISTERED GREENS BEANS AND SHISHITOS (vo) 17

Tossed in house made rayu chili oil, lime miso and topped with yuzu tobiko

PRAWNS IN CHILI SAUCE (GF) 16

Flash fried prawns tossed in spicy nanban sauce, rice crispies

NANBAN CHICKEN 15

Japanese-style fried chicken tossed in tangy yuzu nanban sauce and served with scallion aioli

EBI SHINJO FRITTERS 20

Crispy shrimp ball fritters, shishito peppers and lemon with creamy shiso avocado dip

SPICY MISO SPARE RIBS 18

Pork spare ribs with gochujang, honey, tobanjan
SIDES
WHITE MISO SOUP (VO) 5

Kabocha squash with white miso

CLAM MISO SOUP 7

Asari clams with white miso

RICE 3
SPRING SPECIALS
SHRIMP AND BLACK GARLIC GYOZA 20

With tahini rayu dipping sauce

SOFT SHELL CRAB TEMPURA 25

Softshell crab tempura battered and served with yuzu kosho miso sauce

GRILLED SABA MACKEREL 21

Yuzu tomato chutney, watercress, kumquat

SUSHI HANDROLL PLATTER 42

Salmon, tuna, mackerel, yellowtail and ikura over sushi rice, served with shiso verde, nori and lettuce wraps

Add Uni $15

JAPANESE SEAFOOD PAELLA 37

Shrimp, calamari, clams, bay scallops in a white dashi beurre blanc (Takes 20 minutes)

ADD UNI (HIGHLY RECOMMENDED) $15
SPECIAL SUSHI
SALMON CRISPY RICE 16

Salmon sashimi, ikura, wasabi aioli on sushi-style crispy rice patties

SPICY TUNA CRISPY RICE 16

Spicy tuna, wasabi aioli on sushi-style crispy rice patties

BLACK GARLIC ENOKI CRISPY RICE (vo) 15

Soy simmered enoki with black garlic on sushi-style crispy rice patties

UNI CRISPY RICE 25

Maine uni, ikura, ponzu over sushi crispy rice
NOODLES
TEMPURA UDON (vo) 23

Northern-style silky Inaniwa udon noodles with assorted vegetable tempura served cold or hot

Add Shrimp $4

DAN DAN NOODLE NABE 27

Tobanjan minced pork and crispy pork belly, clams, thick-cut udon noodles, miso dashi

UDON CLAMS VONGOLE 24

with silky inaniwa noodles, asari clams and sake kasu butter sauce

Add Uni $15
LARGE PLATES
CHICKEN KARAAGE 25

Japanese-style fried chicken seasoned with Moroccan spices, curry pickled cauliflower, yuzu aioli

YUZU MISO ARCTIC CHAR 34

Arctic char broiled with housemade yuzu miso sauce, herb butter tossed winter vegetables, nori rice crisps

PORK CHASHUU PLATTER 33

Braised and seared pork belly chashuu, served with shiso verde, rice, nori and lettuce wraps

SOY KOJI STEAK PLATTER 35

Sweet soy marinated hanger steak, tahini rayu sauce, rice, house made pickles, nori and lettuce wraps
(v) = vegan; (vo) = vegan option; (gf) = gluten-free
Consuming raw or undercooked meat, poultry, seafood, shellfish or eggs may increase your risk of foodborne illness.
Please inform your server of any allergies or dietary restrictions.
SAKE (Sm/Lg/Btl)
"EIGHT PEAKS" Hakkaisan Niigata, Japan (10 oz) (btl only)

Clean texture and a whisper finish. Apple, roasted nuts, stone. 45

"THE GATE" Daishichi Minowamon, Fukushima, Japan

Welcome to the pearly gates of heaven! Apricot, lemon. 24/47/142

"ETERNAL EMBERS", Yuho, Ishikawa, Japan

Made by one of the few female sake brewmasters in the world. Super clean finish. Try warm as well as chilled. Nuts, figs. 15/29/88

"#14" Brooklyn Kura, Brooklyn, NY

Brooklyn brewed, this local sake is unpasteurized and super dry. Notes of white flowers, ripe apple, and tropical fruit. 17/32/92

"SONG OF THE SEA" Tensei, Kanagawa, Japan

Time to sit back and unwind. Salted melon, cucumber. 15/30/85

"THE GIFT" Katsuyama Ken, Miyagi, Japan

Supple, well-rounded umami, Samurai Masamune's favorite sake. Muscat grape, lemon 23/44/135

"BLACK PINE" Kenbishi Kuromatsu, Hyogo, Japan

Samurai pre-battle sake of choice since 1505. 15/29/85

"STAR-FILLED SKY" Suwa Mantensei, Tottori, Japan

Aged 3 yrs. Umami rich without the weight. Smoke, honey, soy sauce. 19/36/80

SHIRAGIKU NIGORI, Okayama, Japan

Unfiltered sake with a mild smooth finish. 13/25/56

"SEASIDE" SPARKLING, Imada Shuzo, Hiroshima, Japan (12.2 oz) (Btl only)

Fun with a seaside breeze. Crisp lemon, live, culture and froth. 42

SPARKLING "AWA" SEAFOAM, Hakkaisan, Niigata, Japan (12.2 oz) (btl only)

Clear and elegant. Beautiful delicate bubbles. Crisp clean finish. 50
NON-ALCOHOLIC BEVERAGES
TEA BY KETTL TEAS 3.75

Genmai Blend ・ Soba ・ Houjicha (Roasted Green Tea)

COKE, DIET COKE 3

SARATOGA SPRING WATER 8

SAN PELLEGRINO SPARKLING WATER (LG) 8
BEER AND CIDER
Orion

Okinawa, Japan (12 oz) 5% 7

Echigo Koshihikari

Niigata, Japan (12 oz) 6% 11

Kawaba Sunrise Ale

Gunma, Japan (12 oz) 5% 9

Rydeen IPA

Niigata, Japan (12 oz) 6% 12

Finger Lakes Northern Spy Cider

Unfiltered, unpasteurized, unsweetened Watkins Glen, NY 7% 15/48
SPARKLING WINE
PROSECCO, Serrata (BTL ONLY) 80

Certified organic. Very clean and bright. White flowers, citrus and tart orchard fruit, nicely mineral finish. Veneto, Italy

LAMBRUSCO, Charmat, Casalpriore (BTL ONLY) 70

Campogalliano, Italy

BLANC DE BLANC, Conca del Riu Anoia, Raventós i Blanc (BTL ONLY) 85

Barcelona, Spain
RED WINE
MERLOT BLEND, Pey-Bonhomme

Biodynamic vines, indigenous yeasts and low sulfur. Mmedium weight, ripe red fruit. Cotes de Bordeaux, France 14/56

GRENACHE BLEND, La Jassine, Bieler Pere & Fils

Rhone, France 2015 15/60

NERELLO BLEND, Etna Rosso, Terre Nere

Sicily, Italy 2016 16/64
WHITE WINE
ALBARIÑO Rias Baixas, Val de Meigas

Galicia, Spain 2018 15/60

CHARDONNAY, Saint-Véran, Domaine Frantz Chagnoleau

Burgundy, France 2016 17/68
MORE WINE
ZWEIGELT BLEND, Cistercien Rose, Schloss Gobelsburg

Rose. Kamptal, Austria 2015 14/56